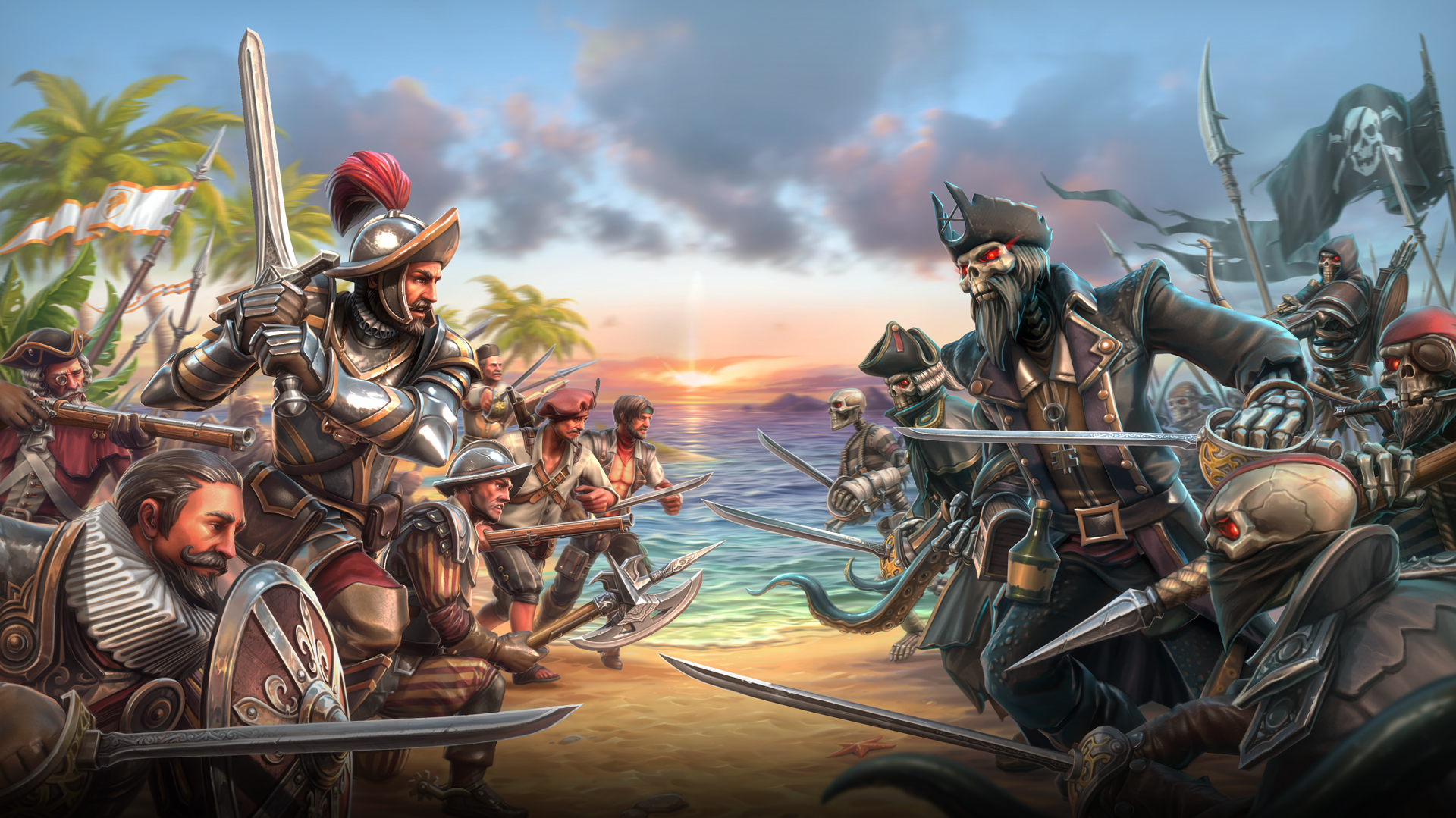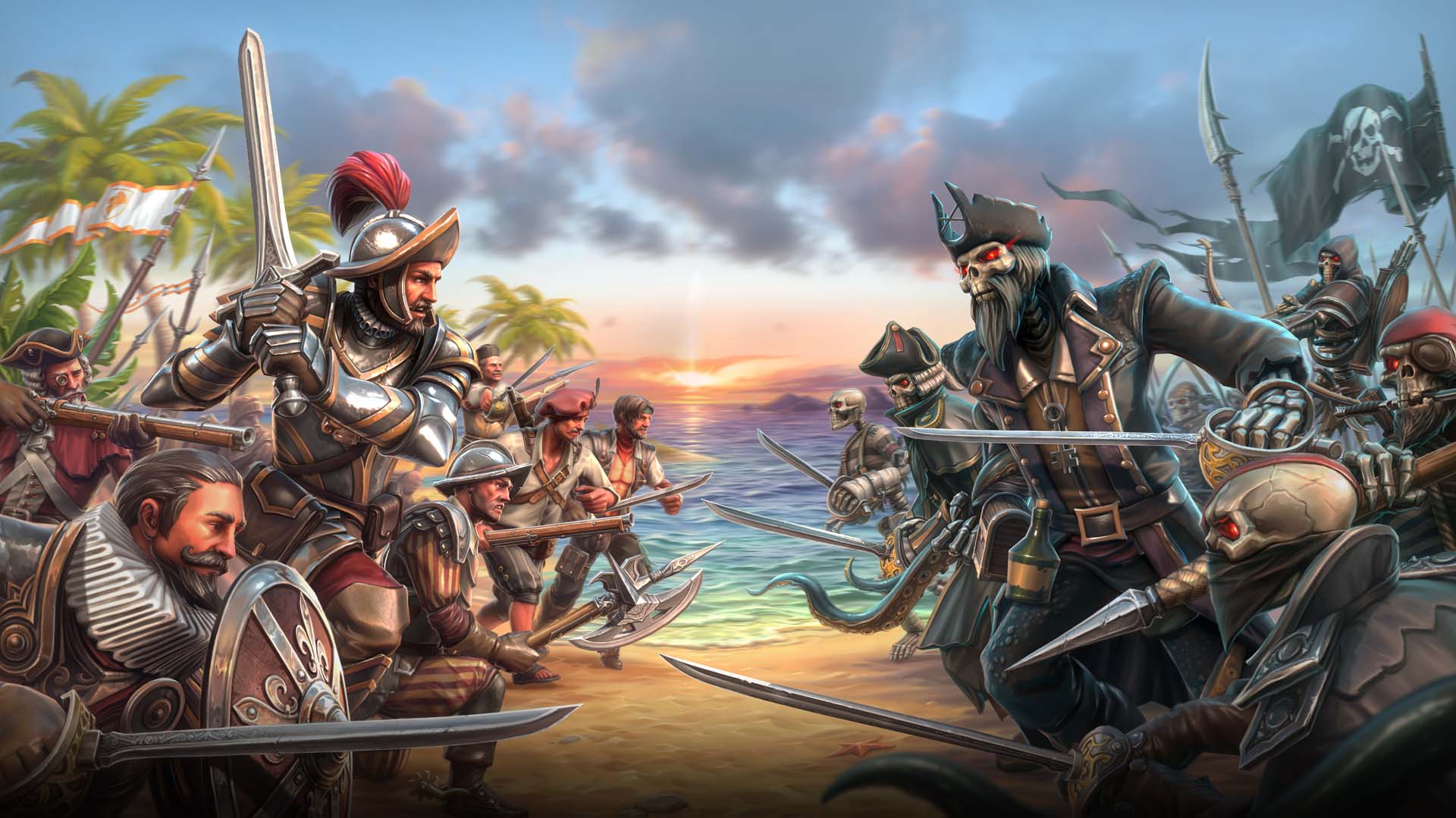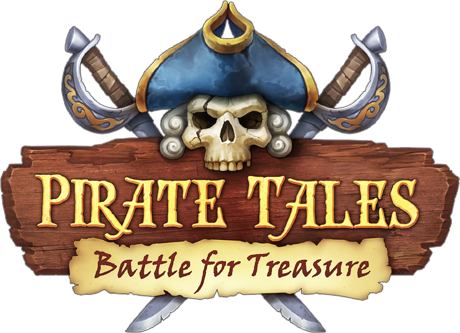 Adventures start right away!
Burst into the pirates' world of danger and rowdiness, contest your enemies and savor the sweet flavor of fortune!

Set sail for exciting adventures in the Caribbean and secure a deserved spot among the most famous captains of all times!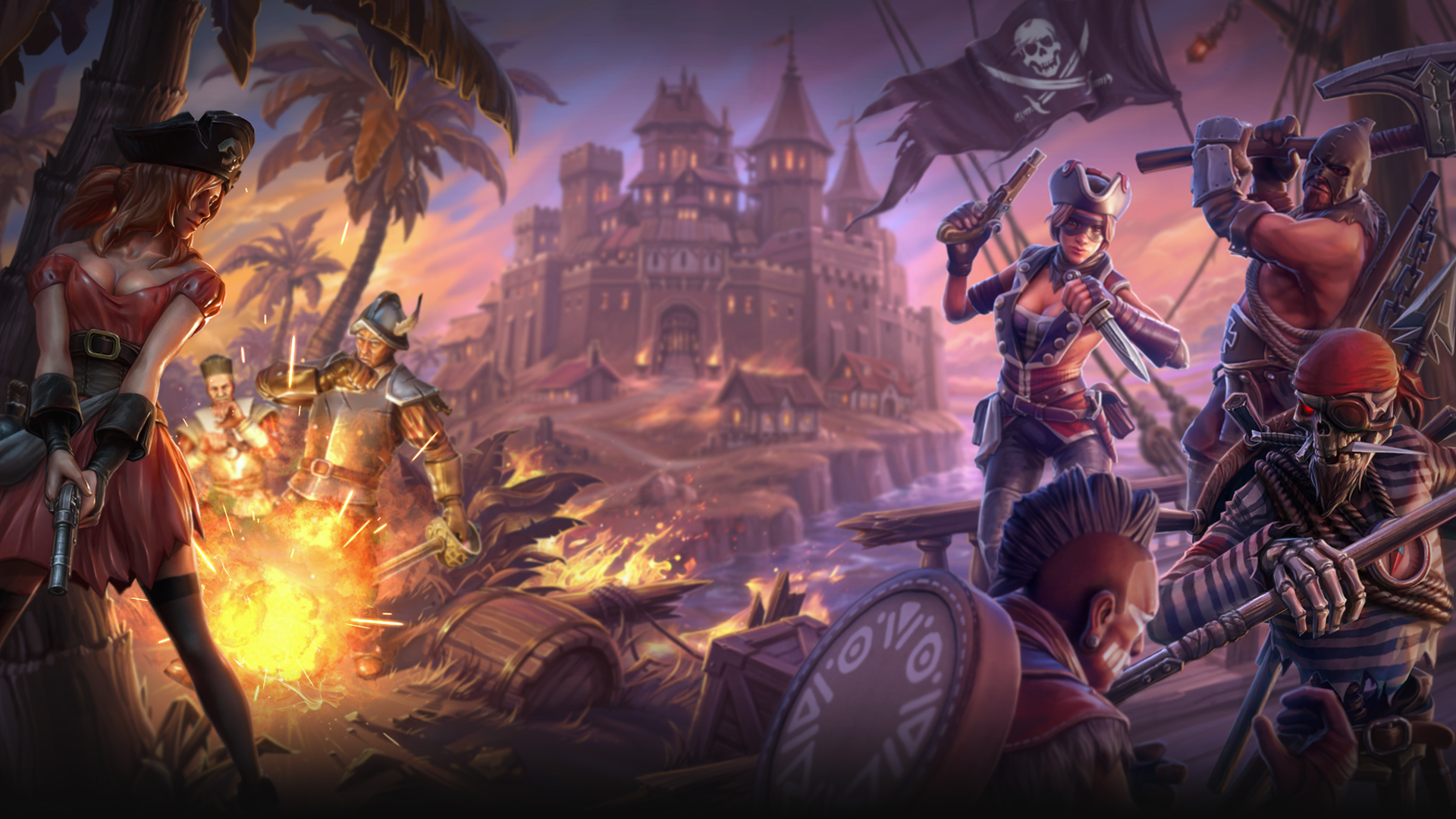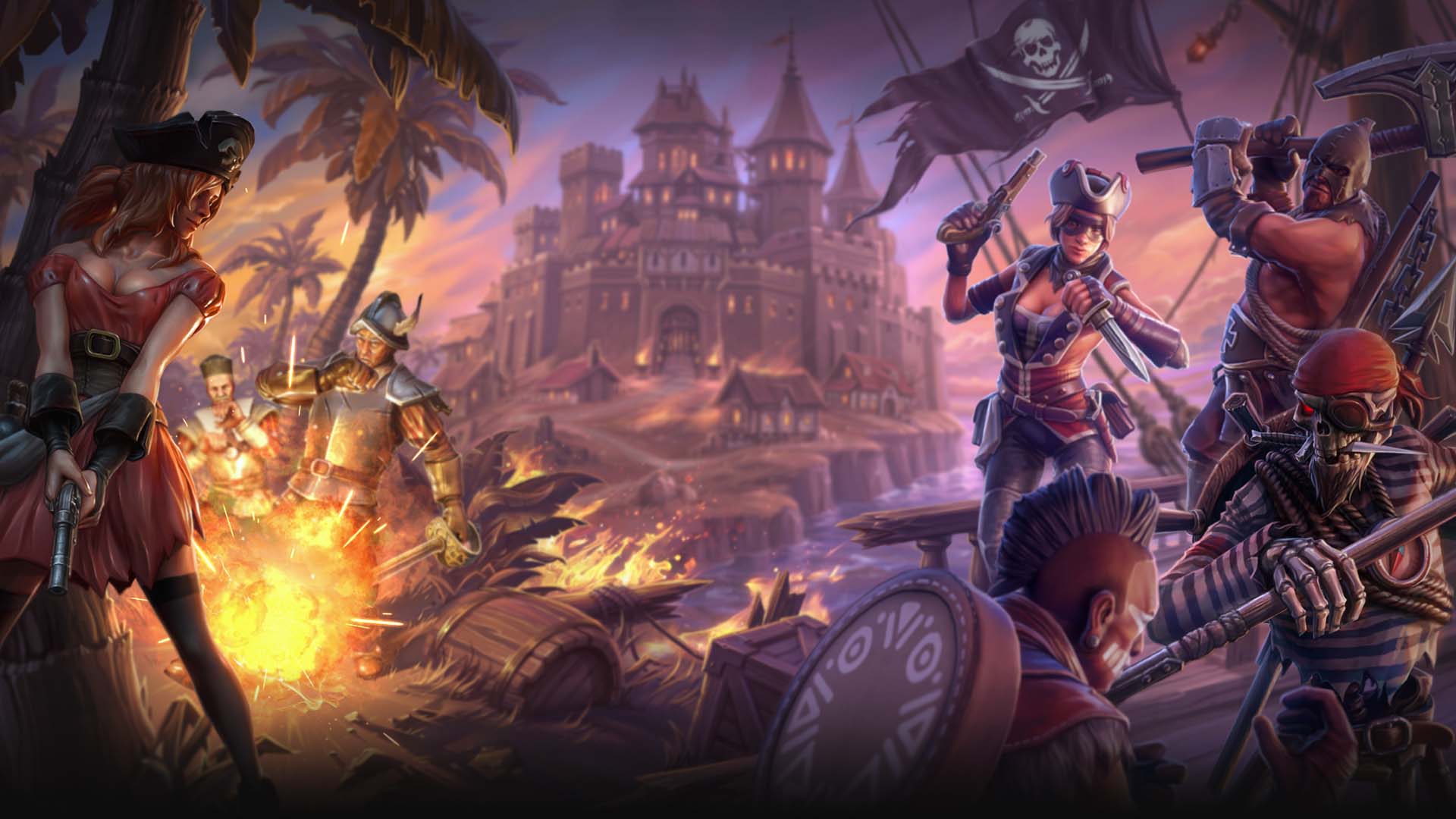 Historical Characters
Have the legend fight on your side!
...
Put together a crew of legendary figures, such as Columbus, Hernán Cortés, Francis Drake and many others!
Destination fame!
Bring your enemies to their knees and grab their riches!
...
Challenge other players in heated tournaments, conquer Domination Sites and sink other ships! Join a Clan or create your own to be able to shine in Clan Wars!
Fight now!
Furious battles with merciless enemies!
...
Put together a battleproof crew and dive deep into spectacular and dynamic action based on unique mechanics that leave you craving even more!
Epic Hero
He's survived hundreds of battles and acquired just as many enemies. Sinking countless ships and ransacking their holds has earned him a solid reputation of an unsparing yet very lucky pirate.
Hoist the sails!
Lay your hands on your very own ship!
...
Get a feisty pirate ship to manage. Upgrade it and get various bonuses for your loyal crew!
Legendary Hero
A famed and ruthless pirate, he leaves his opponents no chance of escaping his bloodthirsty rage.